Canadian Bids and Tenders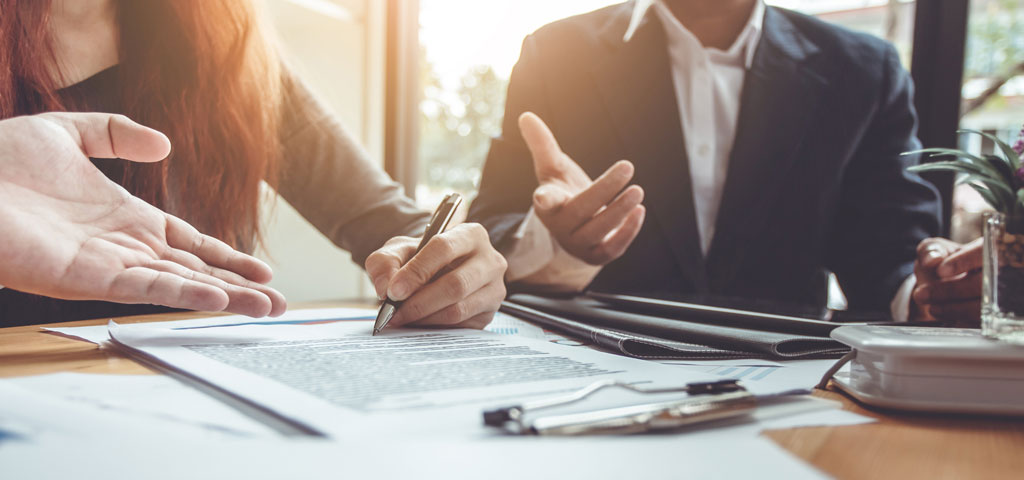 Do you know where to find Canadian bids and tenders opportunities, like Request for Proposals (RFP), Request for Qualifications/Quotes (RFQ)s, and Request for Information (RFI) to help your business grow and prosper? If not, you are in the right place. If you've identified an RFP or RFQ to pursue, but need a proposal writing service to author a winning submission, you are also in the right place.
When preparing an RFP, it's vital that you have an understanding of the client, your competitors, and how to differentiate your product or service offering. But none of that matters unless you can successfully find proposals to pursue. That's the purpose of this article.
We've built a comprehensive table of Canadian bids and tenders websites to help our clients identify new projects, and never miss an opportunity to secure a new project and client. Now, we'd like to share that information with you.
Private companies and public municipalities at the local, provincial and federal levels utilize Canadian bid sites and platforms to market their needs for goods and services to prospective vendors. There are literally thousands of Canadian bids and tenders opportunities, every day, coast to coast, for organizations of all sizes to secure new work by submitting professionally written proposals in response to publicly available RFPs, RFQs and RFIs.
By successfully navigating these bid websites, a company can identify which projects they want to pursue, how best to approach these opportunities, and what structure the RFP should take to be successful. We've developed a comprehensive table to help you navigate the myriad proposal opportunities available in Canada, and short-list those most likely to have projects that your company can successfully compete on, and win.
The table of Canadian bids and tenders is easy to navigate and provides a broad range of bid platforms to suit the needs of every business. The table includes the site name, website address, brief description, geographic scope and the types of proposals usually posted.
It's important to highlight that our table of Canadian bids and tenders opportunities does not focus solely on large-scale, commonly used RFP sites such as Ariba and Bonfire. It also includes proposal platforms that feature local and regional proposal opportunities, like BC Bid and SaskTenders.
Finding Canadian public tender websites has become even more critical to business success due to the economic challenges created by COVID-19. It's more important than ever for businesses to find opportunities to capture new revenue opportunities. We sincerely hope the following table of RFP, RFQ and RFI bid and tender sites help you identify and secure new new contracts for your business.
If we've missed any sites, please let us know. And be sure to bookmark or link to this page as we update this table of bid and tender opportunities regularly.
Public Bids and Tenders Opportunities in Canada
SITE NAME
DESCRIPTION
GEOGRAPHY
TYPE OF PROPOSAL
Merx
Canada's #1 Source of Business Opportunities, Merx is a well-known Bid and RFP site.
All Canada and US
Canadian public tenders, Agencies crown private, private construction, US tenders
Bids Canada
BidsCanada is a search engine, opportunity matching and e-mail notification service that aggregates links to RFPs, RFQs, tenders and other bids
All Canada
Find public sector RFPs (request for proposals), RFQs (request for quotations), tenders and other bid solicitations.
Bids and Tenders
Bids&Tenders provides access to hundreds of bid opportunities every day, posted exclusively on its digital platform. Bids&Tenders  allows a client to preview the entire bid opportunity before committing to the pursuit of the contract, limiting wasted time registering for a bid only to realize it's not the right fit.
All Canada
Public and Private Bids and Tenders
BC BID
This bid platform offers a faster, more convenient way for you to access BC public sector bid opportunities.
BC
Public RFP for provincial/ city government
Civic Info BC
CivicInfo BC is British Columbia's local government information hub.  We provide a wide variety of tools and information resources for those who work, or have an interest, in the province's local government sector. Based in Victoria, we are an incorporated not-for-profit society with a membership that includes nearly all local governments in the province.
BC
Public city Bids and Tenders
Ontario Public Buyer Association
The Ontario Public Buyers Association (OPBA) is a not-for-profit professional association representing public procurement professionals throughout Ontario. We promote the ethical and effective expenditure of public funds and encourage excellence in public purchasing through our continuing professional development opportunities, the encouragement of certification programs and through networking among our members.
Ontario
Public Bids
Bid Central
Browse for pre-bid, public and private project opportunities using advanced search tools, opportunity matching, and automated notifications when new projects are posted. With BidCentral you'll never run out of projects to bid on.
Canada
Private
SaskTenders
SaskTenders is the primary gateway for public sector tender notices for Saskatchewan. With hundreds of open competitions at any given time, SaskTenders is the best way to access public tender opportunities in Saskatchewan.
Saskatchewan
Public Tenders
Alberta Contract Opportunites
The main source for all Government of Alberta bid opportunities, Alberta Contract Opportunities connects interested buyers to hundreds of small to large-scale projects.
Alberta
Public
Winnipeg
The central platform to find bids associated with the city of Winnipeg and the surrounding area.
Winnipeg and areas
Public Tenders
Alberta Purchasing Connection
Lets public and private sector users manage, advertise, distribute, and download public sector purchasing opportunities for goods, services, and construction in Alberta.
Alberta
Public and Private Sector (RFP,RFQ)
Merx Calgary
The City of Calgary's electronic bid system, which allows you to submit responses on-line through MERX's secure web portal. Complete audit logs ensure your submission is received and logged accurately.
Calgary and Areas
Public (RFPS, Bids, Tenders)
BC Central
BC's largest construction bidding marketplace this site enables you to browse for pre-bid, public and private project opportunities using advanced search tools.
BC
Public and Private
Construct Connect
Tenders, bids, RFPs, RFQs and pre-qualifications for construction services and related maintenance and supply contracts from any province.
All Canada
Private (Tenders, bids, RFPs, RFQs and pre-qualifications )
NBON
New Brunswick tenders online. All GNB public tenders for Goods and Services are advertised on our web-based e-tendering system; the New Brunswick Opportunities Network (NBON).
New Brunswick
Private
Transportation and works Newfoundland
Available Construction and Related Services Tenders for the Government of Newfoundland & Labrador
c/o Tendering & Contracts Division.
Available Goods, Services & Construction Tenders for Provincial Municipalities, Academics, Schools and Hospitals
New Founland and Labrador
Public Construction and related services
Central Health
Welcome to the Provincial Health Supply Chain Shared Services Department's sourcing website.
Under the new shared services model, Central Health is the lead in providing a provincial service for supply chain on behalf of the Regional Health Authorities (RHAs) and the Newfoundland and Labrador Centre for Health Information (NLCHI). In accordance with the Public Procurement Act (PPA), Delegations of Purchasing Authorities have been signed and all commodities being sourced and undergoing contract creation, renewal, extension, or termination have been delegated to Central Health's Provincial Health Shared Services Supply Chain Department.
New Founland and Labrador
Public (provincial Health)
OpenNWT
OpenNWT provides a single point-of-access to gather information on open tenders, bids and historical contracts of the Government of the Northwest Territories (GNWT).
Northwest Territories
Public
NovaScotia Procurement
Nova Scotia public tenders.
Nova Scotia
Public
Prince Edward Island Tenders
All tenders and procurement opportunities issued by the Province and other PEI government organizations are listed on this platform.
Prince Edward Island
Public RFP for provincial
Charlottetown Tendering and RFP
Identify tenders and other procurement opportunities issued by the City of Charlottetown.
City of Charleton
Public (city)
Bids and Tenders Metro Vancouver
This site allows potential Bidders to create a Bidding System Vendor account. Bidders select commodity codes for goods and services and the Bidding System will notify the Vendor by email of Bid opportunities matching their commodity code selection.
Public tenders, bids and requests for proposals are posted on this page.
Vancouver and area
Public
SAP Ariba
SAP Ariba is a cloud-based innovative solution that allows suppliers and buyers to connect and do business on a single platform. It improves over all vendor management system of an organization by providing less costly ways of procurement and making business simple.
Canada, USA
Private, Public
Bonfire
Bonfire Strategic Sourcing software removes the manual work to empower more impactful bid and RFP decisions, elevating public procurement teams from administrators to strategic advisors in their agencies.
Canada, USA
Public