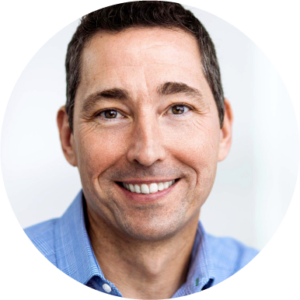 Justin K Lacey
President
A results-oriented leader with over 20 years of global marketing, sales, and business development experience, Justin has worked within the clean-tech, aerospace, and professional services sectors.
Justin spent 10 years with Bombardier Aerospace, serving in a variety of roles, the latest being as the Director, Marketing & Customer Experience responsible for directing the world-wide branding, marketing and communication activities for this $4B division of Bombardier.
In addition, Justin led the Marketing & Communication activities of two Vancouver-based clean-tech firms, VRB Power Systems and Day4 Energy, a leading provider of technologically advanced solar photovoltaic modules. Most recently, Justin led the marketing, communications, and proposal development team at Kasian, regarded as one of the world's leading 100 architecture, interior design, and planning firms with offices in Canada, the Middle East and Asia.
Justin has a B.A. in Economics from the University of Western Ontario, an MBA from McGill University, and a degree in International Business from the Stockholm School of Economics.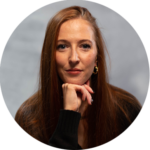 Dusty Yurkin
GRAPHIC DESIGNER
Dusty is a Graphic Designer with over seven years of experience, specializing in digital and print media, specifically layout design and illustration. She enjoys working with local companies and artists to tell their stories through typography, illustration, and design. Dusty has an eye for creativity and a vision for stylistic direction and provides creative direction for photoshoots and videography while encapsulating a brand's identity, vision, and message.
Dusty has a degree (Simon Fraser University) in World Literature with a minor in Publishing and a diploma (Langara College) that focused on graphic design, web design, publishing, writing, and use of Adobe Creative Suite.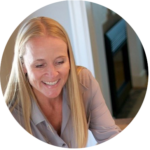 Kristina Ikavalko
PROPOSAL WRITER
Kristina is a proposal and content specialist dedicated to creating highly effective copy that captures a reader's attention, converts leads to clients, boosts SEO rankings or wins procurement processes.
She is highly responsive to client needs, collaborating closely to ensure satisfaction and the delivery of impactful written content.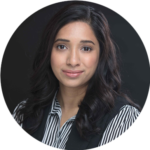 Michelle Mazzoni
PROPOSAL WRITER
Michelle has 20 years of experience working in diverse roles and industries, including education, engineering and construction. Michelle's expertise includes marketing, graphic design, content creation and proposal management. She has led proposals valued from $1 to over $100 Million.
Michelle holds an MBA from the University of Canada West, Vancouver, BC. She is a Certified Associate of Project Management. She has other certifications in writing from Vancouver Community College and graphic design from the University of Nevada.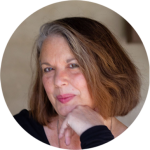 Wanda Huntington
PROPOSAL WRITER
Wanda is an experienced senior proposal writer who, over the past twenty-plus years, has gained invaluable knowledge in developing technical content, proposal writing and development, intricate Federal Government Submissions and Project Management administration (Crown Projects). This experience was gained primarily while working for MDS Aero Support, W.R. Davis Engineering Ltd., WSP Canada and Stantec.
When not working on corporate content, Wanda spends her time supporting Indy Authors or working on her next book.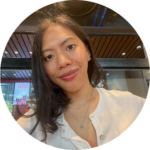 Minette Panganiban
PROPOSAL COORDINATOR
Minette Panganiban is a flexible, detail-oriented, and experienced writer based in the Philippines. She has been working as a writer for more than 11 years and her skills have been honed through time with her experience working in news and production, digital marketing, and  sales enablement departments.
She has worked on bids across different industries, including telecommunications, resources, health, finance, retail, construction, public services, and consumer goods.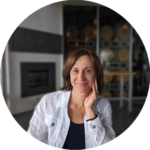 Cynthia Mozell
OPERATIONS MANAGER
Cynthia has more than 10 years of diverse experience in industries, including retail, marketing, and several healthcare settings. Her attention to detail and organizational skills are an asset within the company as an operations manager.
Cynthia has a degree in Sociology from Concordia University. She enjoys many outdoor activities such as gardening, hiking, horseback riding, snowshoeing, and spending time with her family.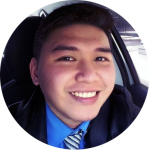 Blaise Lavandero
GRAPHIC DESIGNER
Blaise is a multimedia designer with 9 years of experience, based in the Philippines. His skill set spans web design, digital and print media, motion graphics, and animation. Blaise delights in taking on new challenges and enriching his knowledge by consulting experts he works with. He has collaborated with influential brands and organizations throughout the Philippines, designing websites, creating informational videos, forming brand identities, and developing presentation decks.
Blaise's extensive experience has allowed him to become highly versatile and prepared for any circumstance. His favorite adage, "A jack of all trades is a master of none, but often better than a master of one," motivates him to bring more value to the table for anyone he works with in order to provide them an eminent advantage.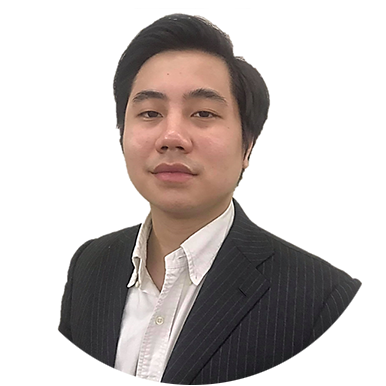 Lorenzo Escobal
PROPOSAL COORDINATOR
Lorenzo is a proposal coordinator with experience developing and submitting proposals for various industries, mainly focusing on the Aerospace, Automotive, Conglomerates, and Manufacturing market sectors. He has a strong understanding of the RFP process and is skilled at crafting proposals highlighting the client's needs and the company's capabilities.
In addition to his proposal development skills, Lorenzo is also an adaptable and flexible project manager. He can work effectively with various stakeholders, including pursuit leaders, engineers, and technical writers. He is also able to manage multiple projects simultaneously and meet tight deadlines.
Lorenzo has a degree in Industrial Engineering from the University of Asia and the Pacific. Given this background, he is always looking for ways to optimize his skills with efficiency and continuous improvement in mind.