Why Company Christmas Cards Matter
As marketers, we believe everything communicates something. No matter how big or small, each interaction with clients is an opportunity to strengthen a company's brand and reinforce what makes it a great company. The annual company Christmas card is no exception.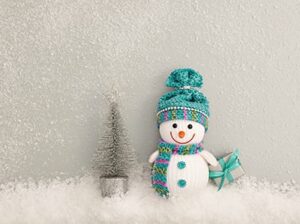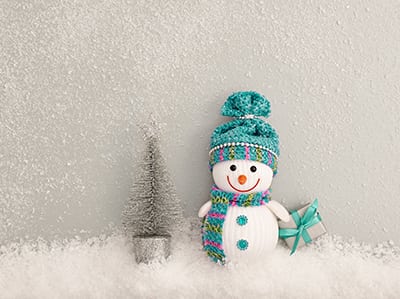 Having worked with and for both large, global firms and smaller founder-led companies, I readily admit that the creative process for creating the company's Christmas greeting can take on a life of its own when more than a few people are involved. Regardless, companies of all sizes should recognize the impact a well-thought-out Christmas greeting can have on clients, employees and business partners.
Each year I receive one, maybe two, company Christmas cards that are memorable, and make me happy that I gave them my business during the past year. This year, we set ourselves the challenge of accomplishing just that – creating a Christmas card for our clients that communicates who we are, what we do, and value, in a memorably and engaging way.
The above image is of our company's Christmas card this year. And what follows are the three things we wanted to communicate. Hopefully, we hit the mark. Our clients, and you, can be the judge.
Sense of Humour
At times, our work can be stressful. Very stressful. A big part of our success is a result of helping clients win business through proposals. No matter how big or small, proposals are demanding and require discipline, creativity and delivery against sometimes near-impossible deadliness. And they are nothing if not definitive – you either win or lose. There are no prizes for second place, and missing the smallest detail can mean losing the opportunity to design and build a multi-million dollar project. We've found the only way to survive, and indeed thrive, in such an environment is to have a sense of humour. For us, laughter is the best antidote to stress and keeps us moving in the right direction.
Creativity
I guess it goes without saying that, as a marketing firm, creativity is part of who we are and what we always want to communicate to clients. However, we don't see creativity on its own as having much long-term impact. For us, effective creativity requires a strong foundation in strategy – a deep understanding of a firm's value proposition, and an ability to communicate in a way that reinforces a company's brand position.
"Self-Aware"
We're a small company but enjoy a strong position in our market niche. Our clients, primarily Professional Services firms, view us as either their outsourced marketing team or a resource to draw upon when their internal capabilities are stretched or not well aligned with the requirements of a particular project. Either way, we understand our role and look for every opportunity to remind past and hopefully future clients how we can add value to their business. This is no easy feat, especially on a Christmas card.
Wrapping it up
It goes without saying, but I will say it anyway – a company's annual Christmas card will not be the difference between success or failure in the new year. However, it's an opportunity to thank clients for their business, reinforce your brand, and remind customers how you can add value to their business.