How To Write a Winning Proposal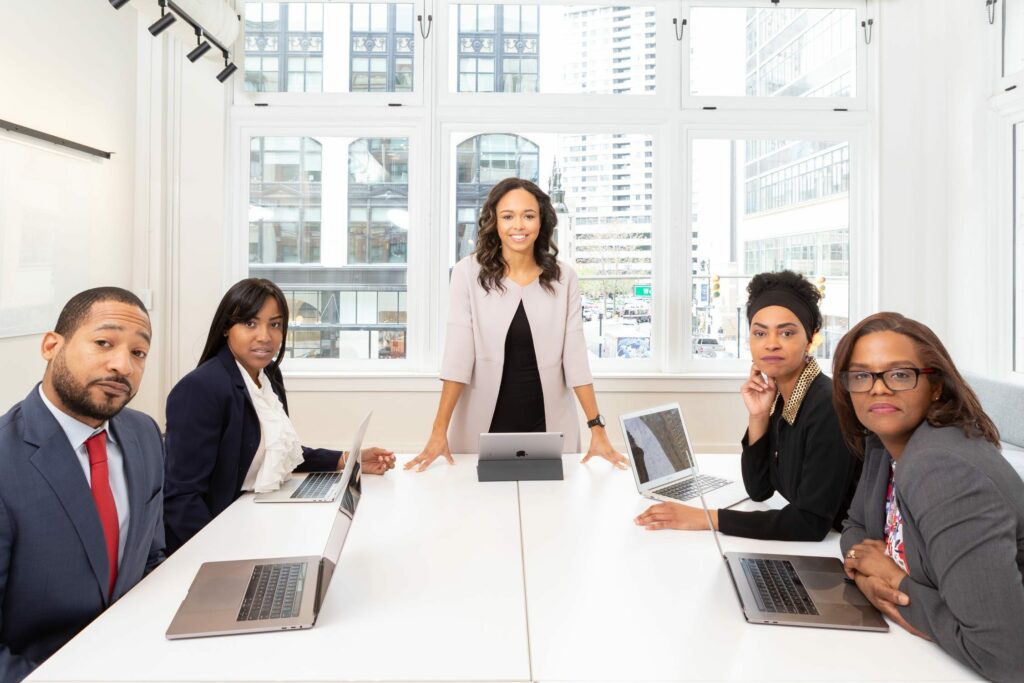 If you want to learn how to write a winning proposal, you are in the right place.
You know you offer your clients nothing but the best, but you sometimes need to prove it in order to win new business. Your marketing team can put potential clients in front of you, but getting the job means impressing leads enough to convert them into customers.
A formal proposal, like an RFP or an RFQ, is often the way to do so, but completing one without a proposal writing service can feel a bit daunting. After all, getting the job depends largely on what you say and how you say it. That's quite a bit of pressure.
Fortunately, crafting a winning bid or tender need not be a nail-biting experience. Your proposals will improve, and you'll have a better chance of landing new clients if you keep a few simple rules in mind.
Style Points Are Key To Top Notch Submission
A winning bid proposal is one that potential clients can easily read and understand. Clarity is key, and your proposal layout can enhance or detract from it. To do the former, ensure your proposal includes an accurate table of contents for easy reference. If you're delivering the proposal electronically, ensure you include bookmarks so your readers can access the information they seek with a simple mouse click.
It's also important to make sure your proposal looks inviting to read. Proposal evaluators often feel overwhelmed and bogged down when confronted by a wall of solid text. Include appropriate graphics in your submission to break things up. It's best to have at least one graphic on each page, with pictures making up about one-third of the proposal overall. In today's fast-paced business world, length is lethal. Keep your paragraphs short, and make sure every page includes some white space.
Keep things consistent, as well. Make sure all your subheadings appear in the same font and size. Larger font size and bold printing will help your subheadings stand out and make your document more skimmable. Whatever font you choose, make sure it's clean and large enough to read easily.
Speak Their Language
When meeting with a new client to assess their needs before drafting your proposal, pay attention to the industry terms and acronyms they use. Take notes if you must to help you remember client-specific jargon. When drafting your proposal, use the same terms that the client did. This accomplishes several goals. For one, it makes your proposal easier to read. The client already knows this vocabulary and will readily identify with it.
Using the client's own terminology also makes it clear that you're paying attention to them and their needs. Sharing the same vocabulary makes it seem as if you're already on the same team and have an understanding of their business and its needs.
A Winning Proposal Stays Client Focused
Clearly, you'll proposal needs to explain the unique qualifications that make your firm the best choice for a given project. Tell the client what they need to know about you, but stay focused and don't drag your credentials out.
You may, for example, want to include the resume of a key team member the client will be working with. If so, limit the resume to two pages and only include people relevant to the client's particular project.
Clients care only about what you can do for them. They have no need for, or interest in, listening to you extol your potentially unrelated virtues. Toot your own horn, but do so only when and where it is relevant. Stay focused on what you can do for the client and how your experience directly relates to their needs.
Offer Problems and Solutions in Your Technical Proposal Writing
To win clients, you need to show them that you understand their problems and that you can offer creative solutions. Zero in on the client's key concerns and then clearly state how you plan to address them. Never mention a problem without offering a solution, but don't hesitate to outline the issues facing the client.
Your client already knows some of the potential problems they're facing and will look to you for answers. Listing the problems and your plans to solve them makes it clear that you understand the issues and can adequately address them. This is key to writing an effective bid proposal.
When outlining solutions, always mention what makes your answer unique. Potential clients are likely to receive proposals from multiple service providers. Each one should detail how the given company plans to help the client. To make your tender stand out, explain what you can do differently than your competition. This is your chance to prove that you can think outside of the box and wow clients with your unique thought process.
Admittedly, giving clients a lot of detail about your plan for them is a bit scary. You don't want them to run off and execute your plan without you. Remember, however, that you have connections and experience that add value to the relationship. A client needs to know you can truly deliver before they hire you, so go ahead and show them your hand. It's okay to keep an ace up your sleeve, but your proposal isn't the time to act coy.
Write Well
Perhaps the most important thing to remember when writing a proposal is that you are, in fact drafting a manuscript of sorts. You may not be Ernest Hemingway, but the prose you create needs to follow some basic writing rules.
Keep your writing clear, avoiding unnecessarily large words and complex sentences. Always write in an active voice to keep your writing more engaging. Always check your spelling and grammar and have someone else proofread your work before sending it to the client.
Putting Your Best Foot Forward
With these five recommendations, you know more than most about how to write a winning proposal. Even if you write stellar proposals, you may not get the job every time. Writing proposals well does, however, increase your chances. If you feel your proposals are lacking, try sprucing them up with some tips and tricks on writing a winning proposal. You can also give us a call at Outsource Marketing. One of our professional proposal writers will be happy to run your proposal through our 21-point proposal checklist to ensure it's the best it can be.
Call us today (778) 291-1006 to learn more about how we can help you win more of the jobs you bid on, or complete our online form, and we will respond within one business day. We will show you how to write a winning proposal.